Hello.
I'm Bart Gorczak and I decided to share with You all, my step by step journey to Financial Freedom.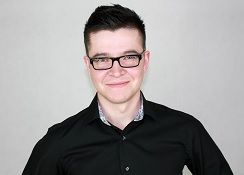 On this blog (www.trafficinonlinemarketing.com/blog)  I will post about most important things, that need to be done to start earning money online.
I'm doing internet marketing from about 2 years now, and i did many mistakes in my past. I started from wrong side and in this blog i will try to set it all up in correct order. So You (my dear readers) could spend less time and waste less money in achieving your goal.
I named my website "TrafficInOnlineMarketing" not without reason… The most important thing in Online Marketing is TRAFFIC!
Thats the first secret You need to know before you decide to earn money online. Without traffic generating leads is immposible and without them you are not able to generate any income.
If you want to contact with me catch me on social medias or leave contact to you: